Answers

Feb 01, 2014 - 10:18 AM
The best thing to do is to start trapping them. Use T Rex traps and capture as many as you can.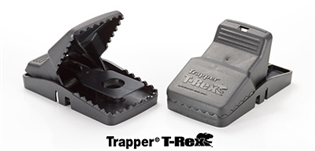 It may take many traps, up to 50 or more if the rats are extremely populated. You can also use
Glue Traps
to capture them as well.
Trap as many rats as possible as then use a baiting program outdoors to keep them out such as the
EZ Klean rodent station
with Contrac rodent bait. This means that you have to seal up any holes or entry points where they can enter.
After everything is cleaned up, you can spray soiled or defecated areas with
DSV Disinfectant
Spray. It can be sprayed or fogged into the house. Fogging requires a ULV fogger such as the
Hurricane Fogger
.
You can do all of this yourself, or you can pay a pro to do it. This is exactly what most pros would do.
Ron