Answers

Jul 01, 2013 - 01:26 PM
The best trap for this situation will be the Flies Be Gone Fly Bag.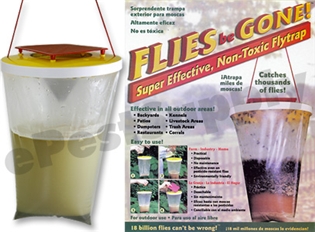 I recommend to place them around the perimeter of the wire enclosure for best results. The EZ Strike Fly Bait Station is good, and could even be used in addition to the Flies Be Gone Bag, but when there is extreme xxxx , etc, they usually don't do the best job.
The best overall Mosquito control is spraying the entire area with a residual pesticide such as Bifen. Unfortunately, this is something that will have to be done on a regular basis, and it will only kill the immediate harboring mosquitoes, not the outside invaders that can invade at night from a great distance. In beach settings, it is very difficult to keep mosquitoes away. Fires, flames and citronella candles would be the best control after dark.
Ron