Answers

Mar 12, 2014 - 03:31 PM
What you are dealing with is a problem that originates outdoors, and not indoors. So killing them is essentially an outdoor issue. Trapping them with Glue Traps such as the ePest IPM trap a few that get indoors, but control of the entire population is probably not achievable.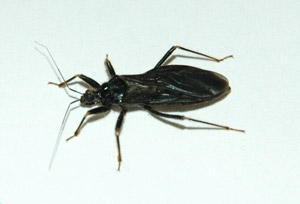 Treating the outdoor areas with a product such as
Bifen
will help to control those that wander near the house, but since this insect is winged and can fly, they can migrate towards your house from far away, that's why control is nearly impossible.
All that you can do is treat outdoors, the lawn, outer perimeter of home, etc, every few days or weeks and hope for control. Other than that, keep a good shop vacuum handy and just suck them up indoors.
Hope this helps.
Ron